Leaking and menstrual cup fit are two of the most common issues that menstrual cup users come to us about. After typing out my #1 and favorite tip that happens to help with both it was decided we would just have to make a video to save our typing fingers.
After you've tried various folding techniques give one or all of these 4 fit tips a try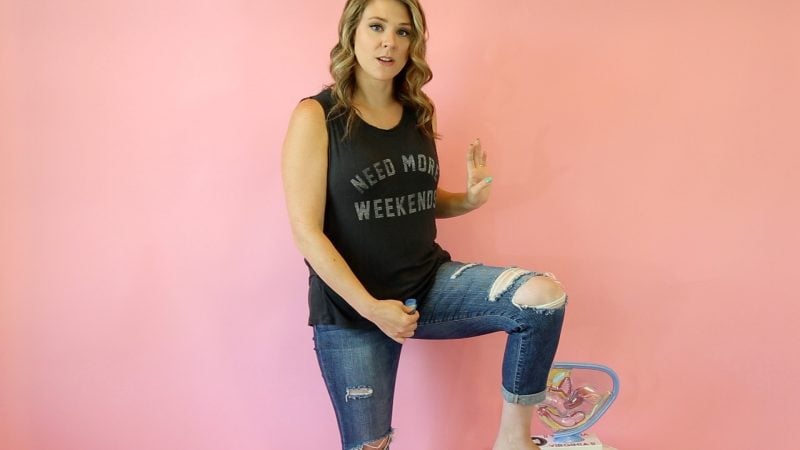 Try adjusting your position while inserting. Place your leg on the toilet seat or shower bench for a better angle to insert your cup. If a leg up isn't for you, you can also try squatting low to insert your cup. These positions are especially good if the cup feels like it's too low or wants to slip down.
Use your vaginal muscles to bear down while inserting the cup- when it's to the height you need release the muscles. This will pull the cup in a bit higher for a more secure fit that can also help the seal and prevent leaks.
Trim your stem. Using scissors or a nail clipper you can remove a small amount of your stem (until comfortable) or remove it entirely! This may seem obvious but some people don't know they can remove the stem and still wear the cup safely. Stems that are too long simply won't feel comfortable. When worn, all of the cup (stem included) should fit inside the vaginal canal.
Flip the cup inside out!  Flipping your cup inside out can accomplish a few things: if your cup is too long it can help to shorten the cup a bit more (this is especially the case with The DivaCup brand) and some cups will even change shape enough to fit in a new way that is may give a more secure and comfortable fit.
Did we miss your favorite tip? Let us know!