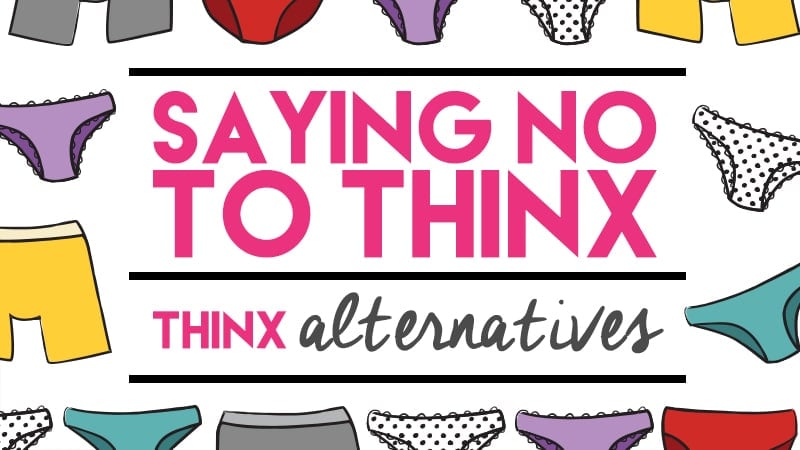 The secret is out —
THINX
(a period underwear brand) isn't the feminist utopian company they claimed to be. Miki Agrawal, founder and former CEO, was accused of
mistreating employees
in various ways; one employee has even come forward to accuse her of
unwelcome sexual advances
.
Miki responded to the accusations with no apology or accountability by throwing her hands in the air to essentially say "I was working super hard and not paying attention." PACII has been quietly taking a stance against THINX since last summer by no longer promoting any of its products.
We originally came out against the company in May 2016 by sharing the stories of bloggers and influencers who had been lied to about their referral program. While we could have (and desperately wanted to), say more about the company and why we couldn't support them, we decided to hold back. It was already incredibly hard to come forward against a company that the outside world was heaping boundless praise upon as the savior of all menstruators and the taboo-busting Jesus of period products. Sadly, we had multiple people in the industry tell us things in confidence that confirmed the "off" feelings we had about the company's founder all along.
Now that there is public evidence to support the "icky" feelings we had about their marketing that used feminism and transgender issues as stepping stones for marketing success we are here to help you find alternative brands worth your hard-earned dollar bills. Of course, we want you to have the best, most comfortable protection. If that's Thix, that's Thinx, but in full transparency, we are pretty much on team #anythingbutTHINX and hope this list will help you find your new favorite period underwear.
We also have a new Period Underwear Buying Guide & Comparison Chart to help you out!
Period Underwear Brands To Consider